Mr. Norman Ussery - one of our own dedicated members - is talking about the Waterloo Community Playhouse updates!
Norman Ussery
Norman was raised in the Virgin Islands where he worked in several theatres, taught at University of the Virgin Islands and was co-founder of St. Thomas' Pistarckle Theatre. He graduated from Duke University and has worked at Twin City Stage in Winston Salem, NC, the North Carolina Theatre in Raleigh, NC, Theatre Tallahassee in Tallahassee, FL, and Theatre Arlington in Arlington, TX. Through his career, he has been an avid participant in the American Association of Community Theatres and is an advocate for collaboration in the arts, especially among theatres. He currently serves on the board of the Iowa Community Theatre Association. His background includes management in both professional and community theatres. In addition to theatre management, he has worked extensively as an actor and a director, mostly in the southeastern US and the Caribbean.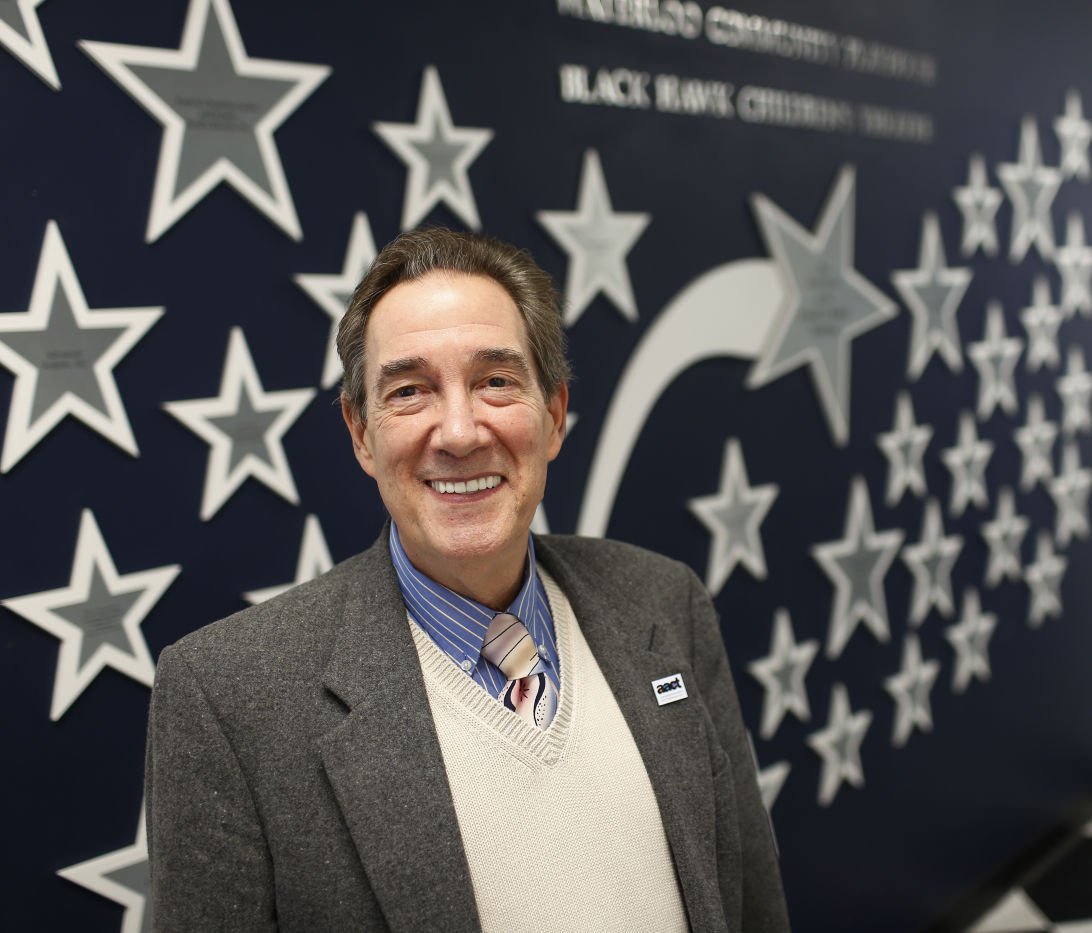 We are attempting to reopen for indoor performances in the Waterloo Center for the Arts
SEATING AT EACH PERFORMANCE WILL LIMITED TO 90 PATRONS – ALL SEATS RESERVED WITH DISTANCING. USHERS WILL HAVE GUEST LIST WITH NO PHYSICAL TICKETS ISSUED. WITH PAID ADMISSION A PLAYBILL PDF WILL BE SENT TO YOU. MASKS REQUIRED FOR ALL PATRONS.
Love Letters by A R Guerney
April 9 – 18, 2021
Andrew Makepeace Ladd III and Melissa Gardner, both born to wealth and position, are childhood friends whose lifelong correspondence begins with birthday party thank-you notes and summer camp postcards. Romantically attached, they continue to exchange letters through the boarding school and college years-where Andy goes on to excel at Yale and law school, while Melissa flunks out of a series of "good schools."
This show will feature four different couples over the seven performances. They are scheduled as:
Friday, April 9 at 7 pm NORMA AND HENRY EDSILL
Saturday, April 10 at 7 pm MICHELLE AND GREG HOLT
Sunday April 11 at 2 pm NORMA AND HENRY EDSILL
Thursday, April 15 at 7 pm ENDYA AND CORYE JOHNSON
Friday, April 16 at 7 pm LINDA AND DAVID STAMP
Saturday, April 17 at 7 pm ENDYA AND CORYE JOHNSON
Sunday, April 18 at 2 pm LINDA AND DAVID STAMP
The Imaginators By Dwayne Hartford
May 7 – 9 & 14, 15, 2021
Anne and Tim are the new kids in the neighborhood. Determined to make a good impression for the popular kids in school, Anne forbids Tim to play with the girl next door, the amazing Nina Francis Elizabeth Vanderhelden. When Nina does arrive, she starts playing with Tim using packing boxes and objects found in them to create a fantastic world of make believe. Anne, reluctant to join the game, soon gets caught up in the fun and adventure of defeating the imaginary Mooklecratz. Through play, they discover the worth of their personal strengths, the value of cooperation, and the unlimited power of imagination.
Meeting ID: 985 7618 4918
Password: 061645