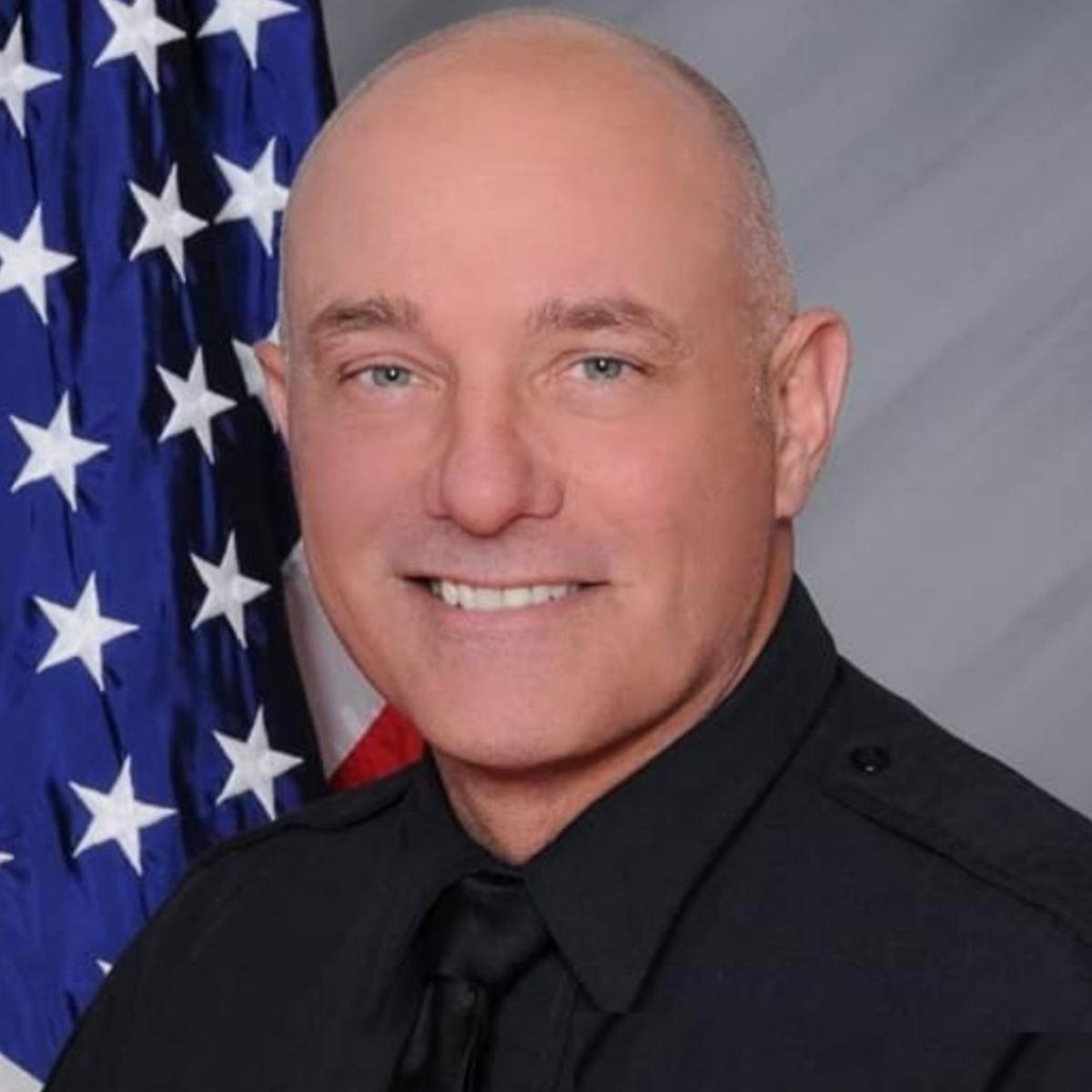 Sheriff, Iowa House, Iowa Senate and U.S. House all were invited to speak at our Rotary Club. This week, two candidates will round out our month of political candidate speakers.
Dan grew up on a dairy farm in Wisconsin. The farm is still in the family. Upon graduation from high school he joined the Marine Corps. He was a machine gunner in the infantry. He deployed three times and was a member of the multinational peacekeeping forces in Beirut, Lebanon. He and his wife Sandy have been married for 33 years. They went to high school together. They have operated a foster home for many years. They have 11 children; five biological and six that they have adopted through foster care.
Dan started his law enforcement career in Colorado as a deputy sheriff. However, he spent most of his career with the Sturgeon Bay, Wisconsin Police Department. He came up through the ranks in Sturgeon Bay and was ultimately named the Chief of Police. Ten years ago he wanted greater challenges. He accepted the Chief of Police position with the Waterloo Police Department. After being in Waterloo a few short months he was named the Safety Services Director. In that capacity he was responsible for both the Waterloo Police Department and Waterloo Fire Rescue. He held that position for five years, after which the position was eliminated and he reverted back to the Chief of Police position. In 2018 he was elected to the County Board of Supervisors. In 2019 he retired from the Waterloo Police Department.
Dan is a graduate of the FBI National Academy. He is certified as a public manager through the University of Wisconsin-Madison. He has a master's degree in Management and Organizational Behavior.
Dan owns forty acres in northern Wisconsin near where his mother was born and raised. Recently he built a log cabin upon the property using trees his father planted on the family farm in 1957.
As a news reporter, Ashley Hinson shared the stories of countless Iowans. Now running for Congress in Iowa's 1st district, Ashley is honored to share hers.
Ashley is a current Iowa House representative, a former award-winning journalist and a proud mom. An Iowa native, Ashley is the first woman to represent Iowa's 67th district, which covers Hiawatha, Robins, Cedar Rapids and Marion, where she currently resides. Ashley has worked successfully to balance the budget, cut taxes and protect the most vulnerable in her community. A firm believer in common sense leadership, she has worked across the aisle to help fund school infrastructure while providing direct property tax relief to Iowans. Her tireless advocacy for Iowa families has also helped secure increased aid for K-12 education and additional funding for rural hospitals and mental health facilities.
Prior to serving in the Iowa House, Ashley was a reporter for KCRG-TV in Cedar Rapids. For more than a decade, she had the opportunity to connect with Iowa's small business owners and community leaders. Ashley's extensive reporting on rising health care costs, devastating flooding and other critical issues impacting Eastern Iowa drove her to want to serve her community.
During her time as a reporter, Ashley earned recognition as a two-time Midwest regional Emmy award, an RTDNA Health Reporting Fellow and a Waypoint Tribute to Women Honoree. She received her B.A. in Broadcast Journalism from the University of Southern California before returning home to Iowa to work and raise a family.
Ashley is an active member of her community. She currently belongs to the Antioch Christian Church, and she is a member of March of Dimes, Young Parents Network and the National Council on Youth Leadership.
Together, Ashley and her husband Matt are raising their two sons. Her children drive her every day to fight for a better community and stronger economy for all Iowa families.