Ted Batemon will share his amazing journey of achieving life goals after overcoming challenges!
My story is about overcoming incredible odds and being able to walk again after being told I would be paralyzed, I call it the most selfish I ever prayed.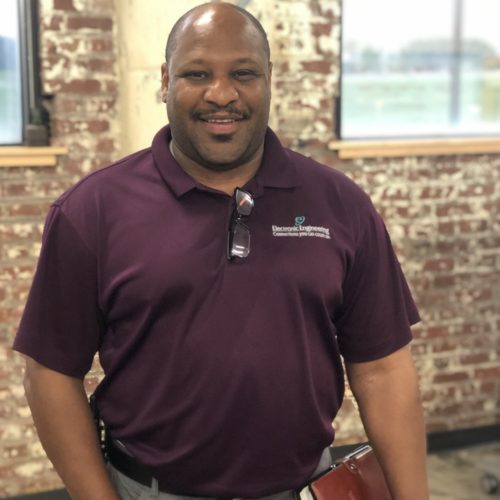 Below is some information about Ted...
Born 1970 Manhasset NY
Arrived in Iowa 6 months later
1970-1988 Raised by Relative (aunt) (Abandoned by birth Mother)
Raised with older Brother (Hamp Batemon)
4 Siblings and 2 Step Siblings
4 Children Riley, Abby, Lauren, and Miranda, 1 Granddaughter PENELOPE
Education
Attended Longfellow Elementary
West Intermediate School
Central High School (Waterloo) (Football 3 years)
Wartburg College 1988-1993(Football 2 years) Business Management Major.
My son Riley Brockway Currently holds the following records at Wartburg
Catches, Yards, Touchdowns, all time. Currently coaching Football in Postville, Iowa.
Career Highlights
Sales Rep and Ops Manager for COPYWORKS (CF)
Director of Print Operations for 1996 Olympic Committee Chosen out of 1500 Candidates
Moved to Chicago in 1997. Worked in sales and operations for companies like...
IKON
Motorola
Zurich Insurance
Xerox
Groupon
Moved back to Iowa in 2012 to work at Cuna Mutual as Director of imaging technologies after 16 years in Chicago.
Was Hired by Electronic Engineering to manage Waterloo Branch in 2017 and have been there since.