Join us October 4th - Dr. Robert Welch will be presenting on Tri-County Child and Family Development Council.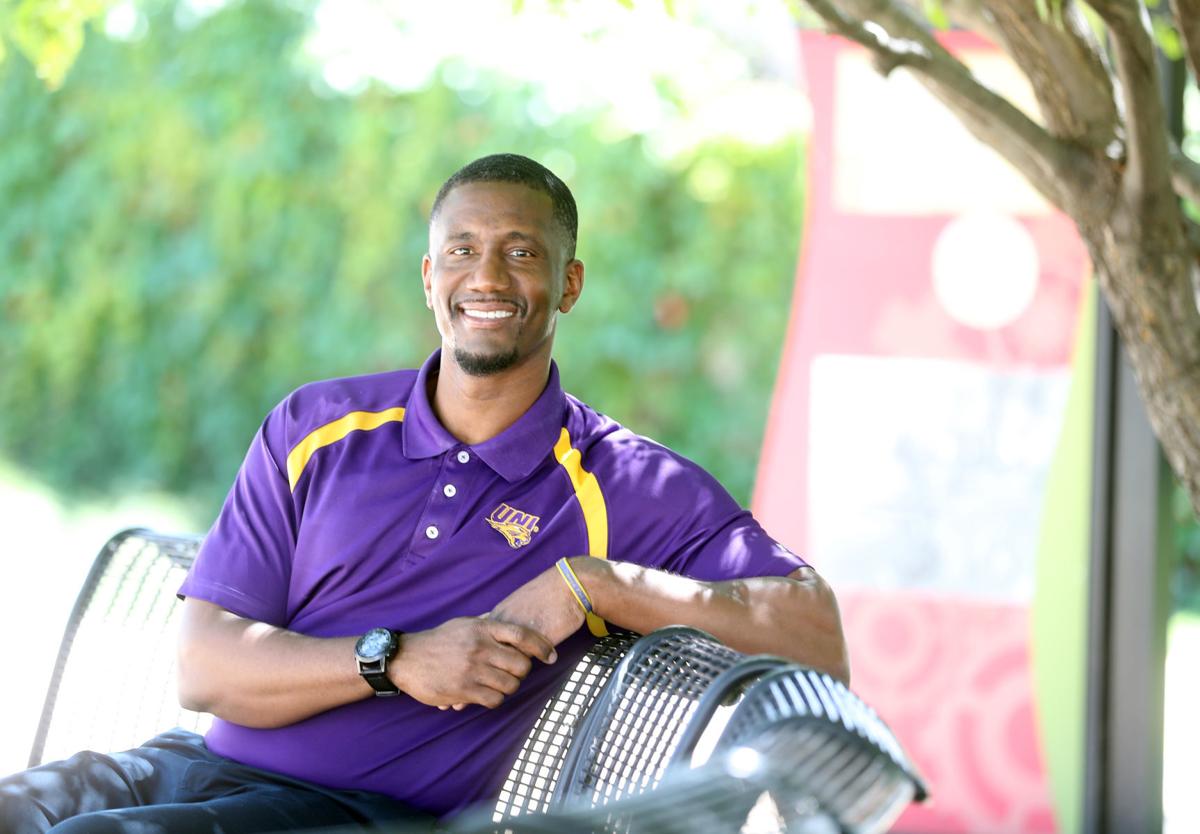 Tri County Child & Family Development Inc. is a local non-profit corporation. We have the privilege of holding the Federal grant to implement the Federal Head Start program in Black Hawk, Buchanan, and Grundy counties in Iowa.
Tri County Child & Family Development is a single purpose agency founded 30+ years ago, with hopes of keeping a viable Head Start program in our area. Our mission has been to serve the children and families in these counties.
Meet Dr. Robert Welch...article below from Waterloo Courier...
WATERLOO — Helping young people lay a foundation for their future has always been a focus of Robert Welch's career.
Lately, though, they just keep getting younger.
Since coming to the Cedar Valley in 2018, he has largely worked with University of Northern Iowa students. He's also had a short stint leading a program at UNI's Center for Urban Education which helps prepare high school students for college.
Today, Welch begins a new job as the executive director of the Tri-County Child & Family Development Council. His target audience this time? Preschoolers.
Tri-County provides Head Start school-readiness services in the region for children 4 and younger who come from low-income families. More than 800 children from Black Hawk, Buchanan, and Grundy counties are enrolled in its programs, which have 127 employees.
It is Welch's first time working directly for an organization that serves this age range. But he expects to grow into the role.
"I've worked with kids of all ages for as long as I can remember," he noted, in athletics or academics. "It's just something I enjoy.
"My background is in serving under-represented populations," Welch added, referring to racial/ethnic groups that don't go to college at the same rate as their white peers. "That's my passion, that's what I'm great at. That, coupled with just looking for areas to grow in my career, me and Tri-County just sort of fit."
The Gainesville, Fla., native came to the University of Iowa in 2015 to lead its Upward Bound college preparatory program after working in similar positions at his alma mater, the University of Florida. He moved on to UNI to serve as director in the College of Education's office of academic advising.
After starting a job search, Welch accepted the director position for UNI-CUE's Classic Upward Bound program, starting in April. But Tri-County officials later expressed interest in him leading their agency, another position he had applied for. He decided to accept the job.
Welch will work with John Berry, who has been executive director for four years, until he leaves the position at the end of the month.
"We're honored to have him be the next leader for Tri-County Head Start," said Joyce Oaks, who is on the board of directors and chaired the search committee. Welch was one of 62 applicants and four finalists for the job.
"We were looking for somebody well-rounded in a lot of areas," said Oaks. That included "grant funding, planning, community relations and then just leading and managing people.
"We were really impressed with his focus on teamwork and building relationships," she added. "His goal-oriented nature and vision, I think that really stood out and we're excited."
Board member Charletta Sudduth looked at the role from the perspective of her job as Waterloo Community Schools' early childhood consultant.
"Waterloo's preschool program has had a wonderful partnership with Head Start and I'm just looking forward to continuing that with Dr. Welch," she said.
Welch has a masters of business administration and a doctorate in higher education leadership from Florida's Nova Southeastern University.
"It is time for new leadership," said Berry. "I do believe that he will be a good interface with the families and he has the fiscal background there for management."
Under Berry's leadership, Head Start completed a number of building improvements and educational/health initiatives, many with the help of grant funding. Touch screen computer tablet learning stations were introduced, security cameras were upgraded, a partnership was started with the Waterloo-Cedar Falls Symphony, a dentist office was added at the Eastside Ministerial Alliance Center with grant-funded services, improvements were made to the Maywood Center's building and grounds, and playground equipment and a new chiller were installed at the Lily Furgerson Center.
"One of the things that I'm most proud of is the financial literacy program that we started," said Berry. Dupaco Community Credit Union and the CUNA Mutual Foundation helped to make that possible. "We've been blessed with these public-private partnerships that I hope Dr. Welch can continue."
Welch said he has a lot to discover about the day-to-day operations of the Head Start programs. In the meantime, he will focus on building relationships "so I can start to learn the needs" and meet his goals for the agency.
"I'm a former athlete, so being competitive is in my DNA," he noted. "Making us the best Head Start agency is my number one goal."