Don Meyer - District Governor - will be presenting on Monday!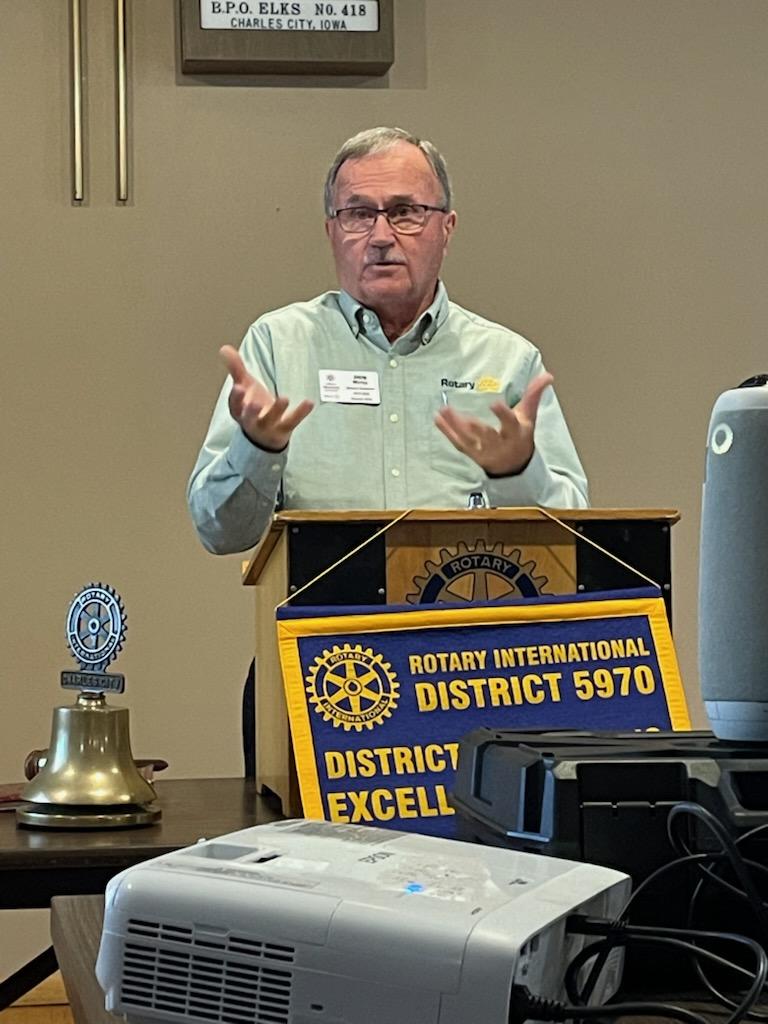 Don Meyer is serving as District Governor of District 5970 for the 2022-23 Rotary year. He is a member of the Waverly Rotary Club where he is a Past President, and he's also Past President of the Forest City Rotary Club where he first joined Rotary in 1985. Don served District 5970 as District Foundation Chair from 2017-2020.
Don is retired after working as an architect for 12 years, and in the fundraising profession for 35 years at Waldorf University and Wartburg College. He currently serves as Executive Director for the Waverly-Shell Rock Community School Foundation. Don has also served his community of Waverly as the Chamber of Commerce Board Chair and as a member and Past President of the Historic Preservation Commission.
Don's wife, Kris, is also a Rotarian, and they have two grown children and one grandson. Don looks forward to meeting members and updating our club on District activities.